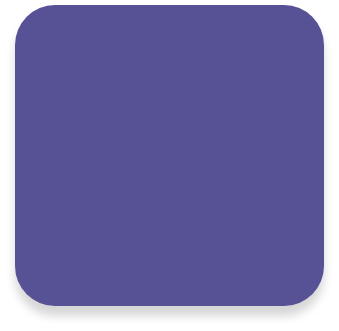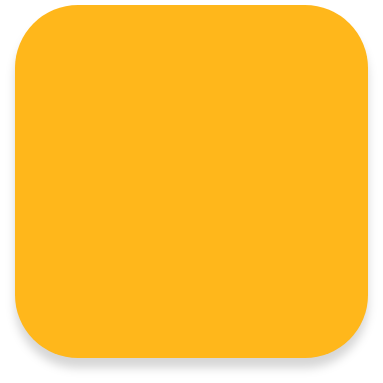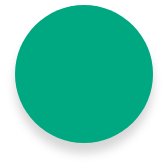 BSG Terms and Conditions
By executing a Quote for Services, you have entered into a legally binding contract with Business Sherpa Group Inc. ("BSG"), an organisation incorporated under the federal laws of Canada, and you are agreeing, individually and/or on behalf of the company/entity you represent ("you"), to be bound by the Agreement (as defined below), including the terms set out herein.  
These BSG Terms and Conditions (defined below), as amended from time to time, sets forth the terms and conditions which govern your purchase of the Services (defined below). If you do not agree or cannot accept the terms set forth herein, you are not permitted to purchase or receive the Services. If you are executing an applicable Quote on behalf of a business, corporation, government agency, university, or other entity or organisation ("Entity"), you represent and warrant that you: (i) have the authority to legally bind such Entity; and (ii) that you are duly authorized to enter into the Agreement on behalf such Entity. In that event, all references to "Client" and "you" in the Agreement shall be a reference to either (1) you as an individual (if signing on your own behalf); or (2) the Entity on whose behalf you are purchasing the Services. 
Both Parties expressly acknowledge and agree that the terms and conditions of the Agreement, including the relevant Quote cannot be amended, supplemented or varied by any terms and conditions contained in or provided with any Client transaction document (for example, a Client purchase order) or any other communication between the Parties, regardless of what would otherwise be the outcome under applicable law (including the common law and any statutes or pieces of legislation (for example, the Uniform Commercial Code)) or rules of construction (for example, later-in-time, general vs. specific). Each Party expressly rejects any such different or additional terms or conditions and agrees that any such terms shall be void an of no force or effect (excluding the Quote). 
Definitions
"Agreement" means the Quote, these BSG Terms and Conditions, and all referenced documents within an applicable Quote that combine to form the entire agreement between the Parties, subject to Section 2. 
"Applicable Law" means all laws, statutes, common law, regulations, ordinances, codes, rules, guidelines, orders, permits, tariffs and approvals, including those relating to the environment or health and safety, of any governmental or regulatory authority that apply to the Parties or the subject matter of the Agreement.  
"BSG Terms and Conditions" means the terms and conditions set forth herein. 
"Client"  means the client identified within the applicable Quote that is purchasing the Services identified therein.  
"Intellectual Property Rights" or "Intellectual Property" means any and all registered and unregistered rights granted, applied for, or otherwise now or hereafter in existence under or related to any patent, copyright, trademark, tradename, trade secret, database protection, industrial design, or other intellectual property rights laws, and all similar or equivalent rights or forms of protection, in any part of the world. 
"Party" or "Parties" means either the Client or BSG, or a combination of both. 
"Quote" means the purchasing document generated by BSG for the Client's purchases of Services that are executed by the Parties from time to time, specifying, among other things, a description of the Services purchased by the Client and the pricing terms applicable thereto. Quotes may also be referred to as order forms, statements of work, work orders, or other similar terms. 
"Services" means any and all services provided by BSG to the Client as described in an applicable Quote. Each service applicable to the Client is described in the relevant Quote generated by BSG.  
1. BSG Terms and Conditions/Quotes.  All Services provided by BSG to CLIENT shall be implemented through individual Quotes. All such Quotes will be deemed to incorporate these BSG Terms and Conditions unless the Quote explicitly states otherwise. During the term of the Agreement, the Assigned Personnel (as defined below) shall perform the Services in accordance with the Quote, these BSG Terms and Conditions, and any other documents incorporated therein by reference.  
2. Order of Precedence.  Unless otherwise specifically stated in an applicable Quote, if there is any conflict between these BSG Terms and Conditions, a Quote, and any other documents attached hereto, the terms of the Quote will control, but only with respect to that particular Quote. Notwithstanding any language to the contrary therein, no terms or conditions stated in a Client purchase order or other procurement document (excluding BSG generated Quotes) shall be incorporated into or form any part of the Agreement, and all such terms and conditions shall be void. 
3. BSG's Fee and Expenses. The CLIENT hereby agrees to pay BSG at a rate as further specified in the Quote (the "Fee") and agreed between BSG and the CLIENT. CLIENT shall pay the Fee to BSG upon receipt of the invoice. Any amounts not paid by CLIENT when due to BSG shall be subject to interest charges at the rate of 1.5% per month on any amount outstanding after 30 days, or the highest interest rate allowable by law (whichever is less), payable monthly.  
4. Pre-Authorized Debits.  Plooto facilitates Pre-Authorized Debit payments ("PAD") on BSG's behalf. CLIENT is responsible for maintaining accurate and up-to-date PAD information and an appropriate balance in any account used for PAD to accommodate payment, and Plooto will have no liability to CLIENT for any issues arising as a result of CLIENT's failure to do so. In the event that the Fee is unsuccessfully debited from CLIENT's bank account, CLIENT shall be responsible for payment of any charges or other penalties charged to BSG by Plooto or an applicable financial institution as a result of the unsuccessful debit, and to pay BSG the amount of the charge incurred ("Failed Transaction Fee"). 
CLIENT's use of the Plooto service is governed by its Terms and Conditions as outlined on its website:

https://www.plooto.com/terms-and-conditions

, and its Privacy Policy available at:

https://www.plooto.com/privacy-policy

.

 

CLIENT hereby acknowledges that they have carefully reviewed Plooto's Terms and Conditions and Privacy Policy at the above links,  and agrees that CLIENT shall be legally bound by and subject to such terms.

 

Expenses. BSG shall assign individuals or teams to work on dates mutually agreed upon between the BSG individual or team and the CLIENT. The CLIENT shall reimburse BSG for all reasonable and approved expenses incurred on behalf of the CLIENT during the performance of the Services in each Quote. Such expenses may include but are not limited to: travel and accommodations if requested by the CLIENT for a BSG individual or team to travel outside of the city in which BSG's individual or team resides; parking expenses if applicable and if BSG's individual or team is required to be on site on a regular basis over an extended period of time; social media job postings and fee-based business tools, systems or networking connections.

 

Independent Contractor. The relationship between the CLIENT and BSG is, for all purposes, one of independent contractors and nothing in the Agreement will constitute or create any partnership, joint venture, master-servant, employer-employee, principal-agent or any other relationship apart from that expressly stated in the Agreement. BSG acknowledges and agrees that it has no authority to and will not exercise or purport to exercise or hold itself out as having any authority to enter into or conclude any contract or to undertake any commitment or obligation for, in the name of or on behalf of the CLIENT.

 

BSG's Personnel.  To the extent BSG provides Services through the use of BSG's employees, contractors or agents ("Assigned Personnel"), BSG shall be responsible to ensure that all such employees, contractors or agents have adequate training and possess the skills necessary to provide the Services.

 

Hiring BSG Assigned Personnel.  In the event the CLIENT wishes to convert any Assigned Personnel to their employ, the CLIENT agrees to provide 30 days of notice to BSG and pay a conversion fee. The conversion fee is payable if the CLIENT hires the Assigned Personnel, regardless of the employment classification, on either a permanent, temporary or consulting basis within twelve months after the last day of the assignment. The conversion fee will equal the greater of 35% of such Assigned Personnel's aggregate annual compensation, including bonuses, or the past 12 months of fees, or the annualized equivalent if work was only performed over a partial year, paid by CLIENT for the Assigned Personnel's work. The conversion fee will be owed and invoiced upon the CLIENT hiring of such Assigned Personnel and payment is due upon receipt of invoice. 

 

Taxes.  BSG shall charge GST/HST and other such taxes as required by law.  BSG shall be responsible to withhold and remit any deductions for income taxes, levies, health benefits, workers compensation or insurance, disability benefits, employment insurance or contributions imposed by any authority in respect of both the remuneration paid under the Agreement and the work incidental thereto, and the remuneration paid by BSG to any employees, contractors and agents of BSG.

 

Term And Termination. The Agreement between the Parties shall be deemed to have come into force and effect on the Effective Date and shall continue for the duration set forth in the applicable Quote, unless earlier terminated by a Party with thirty (30) days written notice delivered Party to the other Party hereto (the "Term"). Upon termination for any reason whatsoever BSG shall deliver to the CLIENT (or destroy at the CLIENT's request) all CLIENT property or Confidential Information in the control of BSG. 

 

Confidential Information.  Throughout the Term, BSG and CLIENT acknowledge that Confidential Information may be disclosed to each other. For purposes of these BSG Terms and Conditions, and except as otherwise expressly provided herein and/or in an applicable Quote, "Confidential Information" means all non-public business, technical and financial information of the Parties, and all other information (i) clearly marked "confidential,"; (ii), given the nature of the information or the circumstances surrounding its disclosure, reasonably should be considered as confidential; or (iii) if disclosed orally, all information that is designated orally as "confidential," or is otherwise treated as confidential, at the time of disclosure or within a reasonable period of time thereafter. Confidential Information shall include, but is not limited to information relating to products, processes, technologies, inventions, know-how, designs, specifications, methods, samples, computer media, drawings, charts, tables, photographs, contracts, forms, developmental or experimental work, improvements, discoveries, past, current, planned and future research and data, trade secrets, databases, manuals, internal policies and procedures, operating procedures, patent applications, licenses, research and development agreements, term sheets, prices and pricing methods, discounts, costs, financial information, budgets, projections, marketing strategies, selling and business plans, vendors, suppliers, customer relations, customer lists, employee skills and compensation, future plans that one Party ("Discloser") furnishes or otherwise makes available to the other Party, including such other Party's (the "Recipient") Representatives, together with all analyses, compilations, studies, notes or other documents prepared by the Recipient or its Representatives which contain or otherwise reflect or are derived from such information. The Recipient agrees that it will hold in confidence the Confidential Information disclosed by the Discloser. The Recipient will exercise reasonable care to protect the other Party's Confidential Information from unauthorized disclosure, which care will in no event be less than the Recipient takes to protect its own Confidential Information of a like nature. The Recipient may disclose Confidential Information only to its employees or agents who need to know such information for purposes of the Agreement, and will inform such employees and agents, by way of policy and agreement, that they are bound by obligations of confidentiality. The Recipient's duty to hold confidential information in confidence expires 5 years after its return or destruction. The expiration of the duty of confidentiality will not modify other restrictions on the Recipient, including, for example, any restrictions under patent or copyright laws. Confidential Information will not include information that:

 
a) was rightfully in the Recipient's possession before receipt from the Discloser; 
b) is or becomes a matter of public knowledge through no wrongful act of the Recipient; 
c) is disclosed by the Discloser to a third party without a duty of confidentiality on the third party; 
d) is independently developed by the Recipient; is disclosed under operation of law (provided, that before disclosing any Confidential Information under a court order or operation of law, the Recipient will provide the Discloser reasonable notice of such order or law and provide the Discloser an opportunity to object to or limit such disclosure); or 
e) is disclosed by the Recipient with the Discloser's prior written approval.   
14. Intellectual Property. Upon full payment by the Client, all Work Product (herein defined as any document, or other deliverable that may be prepared and provided by BSG to CLIENT resulting from the Services under the terms of this Agreement and any Quote as applicable) related to such payment shall become the exclusive property of the CLIENT. Any materials provided by the CLIENT ("Client Materials") remain the property of the CLIENT, however the CLIENT shall provide a limited, non-exclusive, non-assignable, and non-sublicensable license to BSG to use the Client Materials for the sole purpose of delivery of the Services and Work Product under the terms of the Agreement. 
15. BSG Intellectual Property. Any unique process, pre-existing formats, designs, templates, and other Intellectual Property developed by BSG prior to or outside the scope of this Agreement ("BSG Background IP") shall remain the exclusive property of BSG. CLIENT acknowledges and agrees that all rights, title, and interest in and to all BSG Background IP will remain with BSG. Unless otherwise specified in the Agreement, ownership of and title in and to all BSG Background IP, and all derivative works based on BSG Background IP will remain with BSG. The CLIENT acquires only the right to use the BSG Background IP, during the term of the Agreement, as provided by BSG in connection with the Services; provided, however, that in the event any deliverable provided to the CLIENT pursuant to the Agreement contains BSG Background IP, the CLIENT shall have a perpetual, non-exclusive, non-transferable, royalty-free license to use such BSG Background IP in accordance with the Agreement.  
16. IP Assignment.  Subject to BSG Background IP and other BSG Intellectual Property Rights, BSG agrees, and will cause its personnel and subcontractors to agree that all Work Product prepared by BSG within the scope of the Services and paid for by the CLIENT pursuant to an applicable Quote shall be considered a "work made for hire" to the extent permitted by Applicable Law. BSG acknowledges and agrees that the CLIENT retains all Intellectual Property Rights in and to the Work Product. To the extent that any Work Product provided hereunder do not constitute a "work made for hire," BSG hereby irrevocably assigns, and shall cause BSG personnel and/or subcontractors to irrevocably assign to the CLIENT, in each case without additional consideration, all right, title, and interest throughout the world in and to the Work Product, including all Intellectual Property Rights therein. BSG shall cause the personnel and/or subcontractors to irrevocably waive, to the extent permitted by Applicable Law, any and all claims such personnel and/or subcontractors may now or hereafter have in any jurisdiction to so-called "moral rights" or rights of droit moral with respect to the Work Product. Upon the request of the CLIENT, BSG shall, and shall cause the personnel and/or subcontractors to, promptly take such further actions, including execution and delivery of all appropriate instruments of conveyance, as may be necessary to assist CLIENT to prosecute, register, perfect, or record its rights in or to any Work Product.  
17. Mutual Representations and Warranties. Each Party represents and warrants that such Party (i) has the legal power and authority to enter into and be bound by the terms of the Agreement and Quotes, and (ii) is not infringing any third party rights or breaching any third party agreements by entering into the Agreement or receiving or providing (as appliable) the Services. 
18. Representations and Warranties of BSG. BSG is responsible for making any remittances that might be required for GST/HST, or under the Income Tax Act (Canada), the Employment Insurance Act (Canada), the Workplace Safety and Insurance Act (Ontario) or any other similar statute of Canada or a province of territory thereof, in connection with the performance of the Services or the remuneration received by BSG or the employees, contractors and agents of BSG.  BSG hereby covenants and agrees that such remittances will be made in strict accordance with its statutory obligations. 
19. Disclaimer.  
a) CLIENT acknowledges that the Agreement is being entered into with BSG to bring BSG's business experience to provide advice and guidance regarding the affairs of CLIENT.  BSG does not provide financial, business, accounting, tax, or legal advice, and BSG's Assigned Personnel are not professionally licensed to provide such information.  BSG shall use their best efforts to provide meaningful, useful advice and guidance to CLIENT.  
b) None of the information provided through BSG's Services is intended to be investment, tax, accounting, or legal advice.  BSG does not offer or provide such advice.  CLIENT shall be responsible for consulting their own tax, legal, accounting, financial, or other professionals or advisors for any such advice.  The information presented through BSG's services is intended to be used by CLIENT to guide their decisions, and does not purport to be, nor should it be construed as, specific advice tailored to any individual or corporation. CLIENT is encouraged to discuss any business decisions with their lawyer, accountant, financial professional, or other advisor prior to making significant corporate management decisions. 
c) CLIENT is solely responsible for their decisions and implementation of any advice and guidance arising through the Services. BSG assumes no liability or responsibility for Client's decisions, actions or inactions related to the Services.  
20. Responsibilities of CLIENT. CLIENT is solely responsible for maintaining a safe work environment and maintaining compliance with laws regulating the workplace, including but not limited to the Occupational Health and Safety Act, R.S.O. 1990, c. O.1. and the Human Rights Code, R.S.O. 1990, c. H.19. 
21. Indemnification. 
a) BSG agrees to indemnify, defend and hold harmless the CLIENT, its officers, directors, employees, contractors and agents from: (i) BSG's failure to remit or otherwise pay any taxes, assessments, penalties, interest or other amounts owed by BSG (including reasonable legal fees) under the Income Tax Act (Canada), the Employment Insurance Act (Canada), the Workplace Safety and Insurance Act (Ontario) or any other similar statute of Canada or a province of territory thereof, that may arise in consequence of CLIENT making payments to BSG under this Agreement; and (ii) any claims brought by a third party that arise out of or relate to BSG's gross negligence, recklessness, or wilful misconduct in its performance of Services hereunder.  
b) CLIENT will indemnify,  defend  and hold harmless BSG  against  any  claim,  demand,  suit  or  proceeding (including reasonable legal fees) made  or  brought  against  BSG  by  a  third  party  arising  from: (i) the relationship between Assigned Personnel and CLIENT, including any determination of an employment or other similar relationship; (ii) misconduct, recklessness or gross negligence by CLIENT; (iii) breach of CLIENT's own policies pertaining to third parties, including Assigned Personnel, or as required by applicable law; or (iv) Failed Transaction Fee(s) arising from CLIENT's use of PAD. 
c) In the event of any claim subject to indemnification pursuant to this Agreement, the Party seeking indemnification hereunder agrees to: (a) provide written notice to the indemnifying Party of any claim for indemnification hereunder promptly after such Party has knowledge of such a claim, (b) permit the indemnifying Party to assume full responsibility for the investigation of, preparation for, and defense of, any claim for which indemnification is being sought, provided however that no indemnifying Party shall settle any claim that includes any admission of liability of an indemnitee without that Party's prior written consent (c) reasonably assist the indemnifying Party, at the indemnifying Party's reasonable expense, in the investigation of, preparation for, and defense of, any such claim, and (d) not compromise or settle any such claim without the indemnifying Party's prior written consent, which shall not be unreasonably withheld or delayed if such compromise or settlement requires it to take any action, refrain from taking any action. 
22. Limitation of Liability.  In no event will either Party be liable for any incidental, special or consequential damages of any kind or nature howsoever occurring. Except for claims subject to indemnification under Section 21 and claims for breach of a Party's confidentiality obligations, under no circumstances will damages assessed against a Party for any reason whatsoever exceed the total aggregate fees actually paid by and due from CLIENT under the applicable Quote in the twelve months preceding the event which resulted in the claim. 
23. Miscellaneous. 
a) Entire Agreement. The Agreement (as defined in the Definitions section) states and comprises the entire agreement between the Parties in connection with the provision of Services by BSG and supersedes all prior and contemporaneous agreements, proposals, or representations, written or oral, concerning its subject matter.  There are no representations, warranties, terms, conditions, undertakings or collateral agreements express or implied between the Parties other than expressly set forth in the Agreement.  No supplement, modification, waiver or termination of this Agreement shall be binding unless executed in writing by the Party hereto to be bound thereby. No waiver of any other provisions of this Agreement shall be deemed or shall constitute a waiver of any other provisions (whether or not similar) nor shall the waiver constitute a continuing waiver unless otherwise expressly provided. Notwithstanding the foregoing, any portions of the Agreement referenced via hyperlink (including these BSG Terms and Conditions) may be amended by BSG from time to time, provided that (i) notice of such amendments is given to CLIENT; and (ii) BSG will not materially decrease its obligations hereunder.  
b) Neither  Party may assign any of its rights or obligations hereunder, whether by operation of law or otherwise, without the prior written consent of the other Party (not to be unreasonably withheld). Notwithstanding the foregoing, either Party may assign the Agreement in its entirety, without consent of the other Party, in connection with a merger, acquisition, corporate reorganization, or sale of all or substantially all of its assets, provided that the assigning Party provides the non-assigning Party with notice of such assignment at least thirty (30) days following the closing of any such transaction. If such assignment is not acceptable to the non-assigning Party, such Party may terminate the Agreement for convenience. Any attempt by a Party to assign its rights or obligations under the Agreement in breach of this section shall be void an of no effect. Subject to the foregoing, the Agreement  shall be binding upon the Parties and their respective successors and permitted assigns. 
c) No failure on the part of a Party to exercise any right or remedy in respect of the Agreement will operate as a waiver thereof, unless it is in writing and signed by both Parties.  Unless expressly provided for therein, such waiver will not limit or affect the rights of waiving Party with respect to any other or subsequent breach of the same or any other provision.  No single or partial exercise of any right or remedy in respect of the Agreement will preclude any other or further exercise thereof or the exercise of any rights or remedy at law in equity or by statute or otherwise conferred.   
d) All notices required or permitted under the Agreement must be delivered in writing, if to BSG by emailing admin@businesssherpagroup.com and if to CLIENT by emailing the email address provided by CLIENT in the Quote. 
e) Headings are not to be considered part of the Agreement and are included solely for convenience and are not intended to affect the interpretation of the Agreement. 
f) All disputes or controversies as between Customer and BSG arising out of or relating to these Terms and Conditions, any BSG Service and its marketing ("Disputes") shall be resolved first by good faith negotiations between the parties. If the Parties cannot resolve the Dispute informally within sixty (60) days, then upon notice by either Party to the other, all Disputes shall be finally settled by arbitration in accordance with the rules and regulations of the Arbitrations Act (Ontario) for the conduct of arbitrations in effect at the date of commencement of such arbitration, based upon the following: 
i) the arbitration tribunal shall consist of one arbitrator appointed by each party who is qualified by education and training to pass upon the particular matter to be decided, together with a third arbitrator appointed by the first two-selected arbitrators; 
ii) the arbitrators shall be instructed that time is of the essence in proceeding with their determination of any dispute, claim, question or difference and, in any event, the arbitration decision must be rendered within thirty (30) days of the submission of such dispute to arbitration; 
iii) the arbitration decision shall be given in writing and shall be final and binding on the parties, not subject to any appeal, and shall deal with the question of costs of arbitration and all matters related thereto; and 
iv) judgment upon the decision rendered may be entered in any court having jurisdiction, or application may be made to such court for a judicial recognition of the decision or any order of enforcement thereof, as the case may be. 
b) The Agreement shall be governed by and construed in accordance with the laws of the Province of Ontario and the laws of Canada in force therein. 
c) The invalidity or unenforceability of any provision of the Agreement or any covenant in it shall not affect the validity or enforceability of any other provision or covenant in it and the invalid provision or covenant shall be deemed to be severable. 
d) All payments and amounts referred to in this Agreement shall be in Canadian currency unless an alternate currency is specified in a Quote. 
e) Marketing materials may be shared with CLIENT and will adhere to Canadian Anti-Spam Legislation. CLIENT can update communication preferences or opt out at any time. For more information, please review the Privacy Policy on the BSG website. 
f) During the Term of the Agreement, CLIENT grants BSG the right to use CLIENT's logo and name on BSG's website and promotional materials. CLIENT shall have the right to require BSG to terminate any such uses at any time by written notice.